BE STILL MY BEATING HEART.
On Saturday, the men's single sculling finals took place in Rio and it turned out to be one of the closest finishes in Olympic history.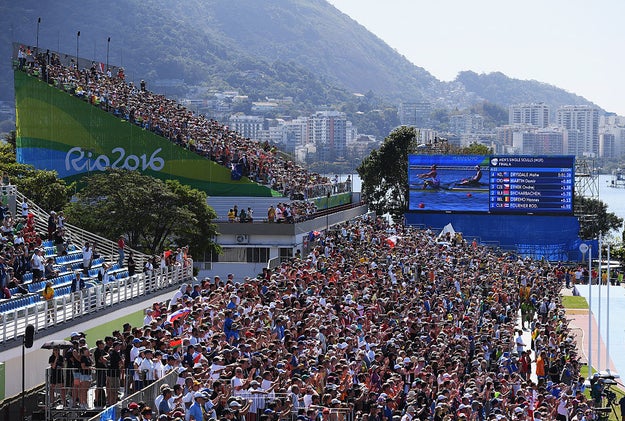 Sculling is a rowing technique where the athlete propels the boat forward using two oars, on either side of the boat - as opposed to sweeping, where each rower has one oar on either side of the boat.
The single scull event has only one rower in each boat, so one athlete represents each country. The nations competing for gold in the men's sculling final included Poland, Cuba, Belarus, New Zealand, Croatia, Mexico, Czech Republic, and Belgium.
Matthias Hangst / Getty Images
In the end, it came down to Damir Martin of Croatia and Mahé Drysdale of New Zealand.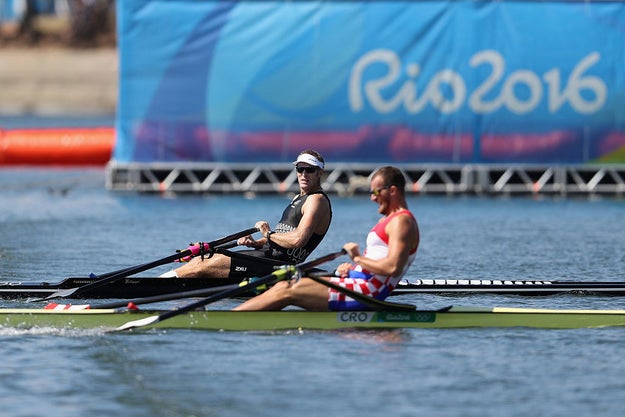 Drysdale won gold in the men's single sculls in 2012, making him the defending champion. But Martin also won gold at the 2012 Olympics in the quadruple sculling event.
By the last 500 meters of the race on Saturday, Martin had a clear lead, but Drysdale began inching up on the Croatian as they got closer to the finish line.
Buda Mendes / Getty Images
Martin and Drysdale finished so close that it was unclear who the winner was at first and things got dramatic AF.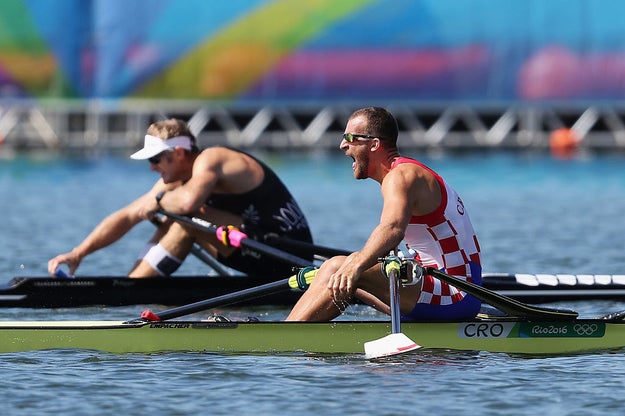 Initially, the crowd erupted in applause for Martin, but it suddenly became clear that the clocks showed that both men finished at the exact same time, down to the hundredth (.01) of a second. The crowd became silent and everyone was confused and shocked, including Martin and Drysdale.
Christian Petersen / Getty Images
Both men finished in 6:41:34, which meant the winner would be decided by one thousandth (.001) of a second.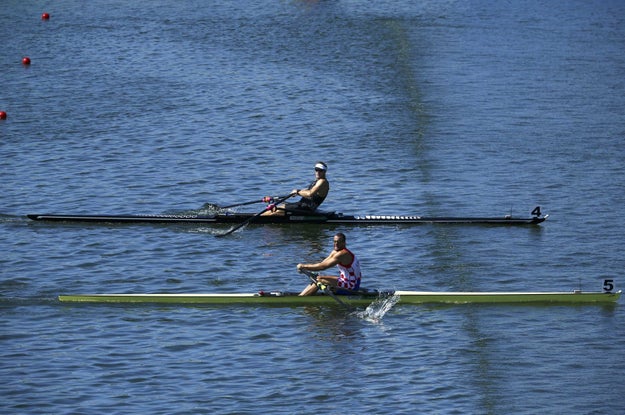 One thousandth of a second is such a short unit of time that it didn't even show up on the racing clocks initially.
Judges had to use a photo from the finish to determine who actually won - and the whole thing came down to a difference of just one centimeter. ONE. CENTIMETER.
Jeremy Lee / Reuters
---