These are the moves everyone should be doing.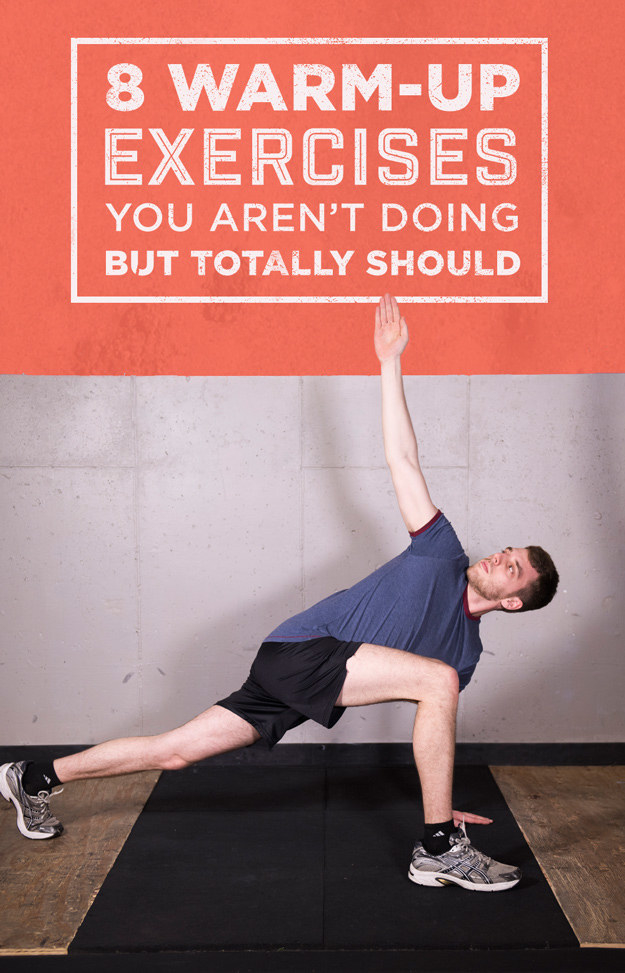 Andrew Richard / Taylor Miller
Warming up before a workout is key for reducing injury. Personal trainer and nutritionist Albert Matheny says that warming up "helps make sure you don't load your joints, tendons, and ligaments too much, too soon." So we asked Matheny, founder of SoHo Strength Lab and Promix Nutrition, to come up with a list of warm-up exercises everyone should do before any type of workout. It's time to get your gym on.
Walkout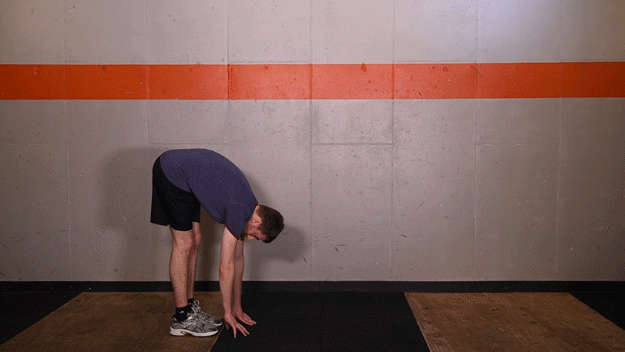 How to do it: Bend at the waist and reach down to touch your toes. Keep your legs as straight as possible and slowly walk your hands out until you're in push-up position. Then walk your hands back to the starting position. Try to keep your hands as flat as possible on the ground. Complete 10 times.
Taylor Miller / BuzzFeed
Foot-to-Hand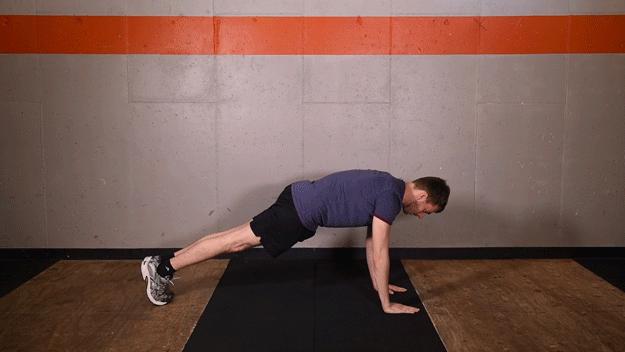 How to do it: Start in push-up position. Move your left foot to your hand, keeping your leg at a 90-degree angle. Then raise your left hand and reach up, looking at your fingertips, and come back down. Then repeat on the other side.
Taylor Miller / BuzzFeed
---